Nestlé welcomes V-korr in its nest
The Swiss giant Nestlé, one of the world's leading agri-food companies (the world's leading company in this sector in 2013), markets a wide range of food and beverage products and beverages.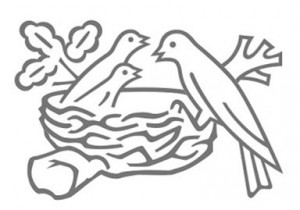 ---
Screen cladding
---
Tables
These curves are obtained through the thermoforming process, which allows, once the material is heated, to give it the desired shape when cooled..
---
Benches
---
Relaxation area
The furniture ends in the relaxation area, in the form of two armchairs and their matching dressing.
The proportion of acrylic resin used in the composition of the synthetic resin V-korr allows the material to be soft and pleasant to the touch, and therefore ideally suited to the production of tables or chairs.
---
Reception desk
V-korr is non-porous, which prevents dirt and bacteria from sticking to it. This material is, in one hand, perfectly hygienic, and on the other hand, very easy to clean, making it an ideal choice for furniture (counters, reception desks ...) subjected to strong attendance.
---
Design and realization of elements
 Plans
Production
V-korr is applied through a plating process on a bent plywood backing..
This method has several advantages: the thermoforming capabilities are greater than with other thicknesses, the cost of the material is reduced, and the achievements are lighter.
Once the design stage is complete, the wooden supports are made. They will serve as both structure and mold to the material..
---