V-korr synthetic resin is a quality construction material, also called "acrylic resin" or "Solid Surface", identical to Corian, Hi-Macs, Staron, Krion ... Hygienic and non-toxic, it was originally designed for healthcare environments and public spaces.
Very resistant due to its high proportion of minerals, it is also versatile and aesthetic because its joints are not visible. Thanks to the principle of thermoforming (heating of the material), it is possible to give it the shape and the curves that one wishes.
V-korr synthetic resin is therefore suitable for any type of environment, and is intended for interior designers and designers who wish to escape the limits of traditional materials. The V-korr synthetic resin comes in the form of panels of different thicknesses. (see below)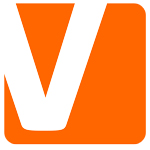 ---
Distinctive characteristics
---
Solid surface composition
V-korr solid surface is very resistant due to its high proportion of minerals. This characteristic allows it to be perfectly adapted in areas of intensive use such as kitchen, bathroom, public spaces ... The share of acrylic resin that enters without composition gives a warm feel to the touch.
Panel thicknesses
---
Possibilities
Light it !
Widen even more the possibilities of combinations as well as your creative field by adding lighting.
Combine it! !
Bring life to even more original projects by mixing V-korr with materials such as wood, metal, glass, leather.
Bend it! !
Get out of the linear design trap by creating curves, softer and more natural, thanks to thermoforming.
Feel it !
Delight your senses thanks to the smoothness, warmth and seamless joints of the V-korr synthetic resin.
Illuminate it !
Play with the translucency of the material, vary the intensities, the styles of brightness, and the colours in your projects !
Finishing touch !
Integrate images, photos, logos, directly into the material, without changing the transformation process !
Color it !
Add color, either with classic colors (Solid series, Lyric ...) or more sophisticated patterns (Petals Series).
Engrave it !
Create shapes in the material, curve it, add engravings, incorporate effects, engrave designs !
---
Areas of application
Kitchen, bathroom, reception desks or office furniture, discover where to use the Solid Surface V-korr!
Latest creations
Countertops, vanity tops, conference tables, reception desks: discover the latest creations!
Sample request
Interested in our material? Would you like to receive V-korr Solid Surface samples?